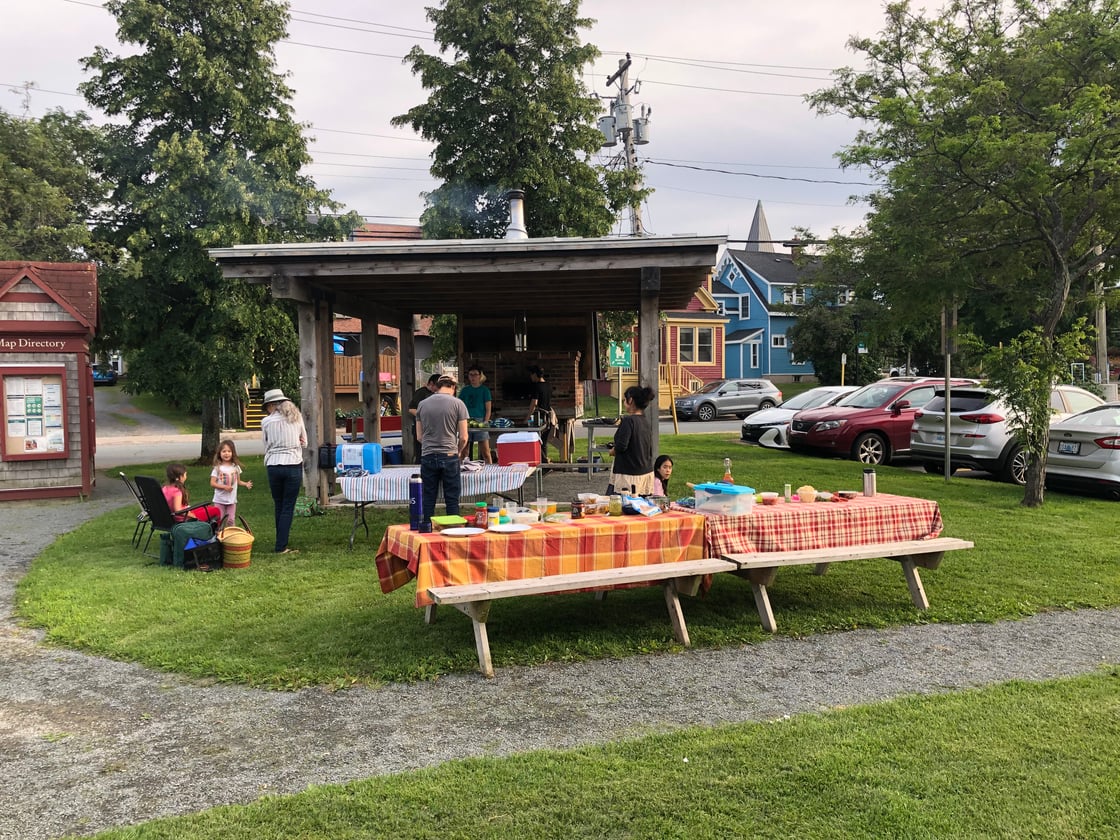 Hello there,
Just before we start our 4th season at the Front Street Community Oven, we wanted to share a little 2021 season recap and take a moment to thank our partners, the town of Wolfville, our volunteer Firemasters, and you for coming out and supporting us this last summer. It was so great to see all of the families, students, residents & newcomers using the oven as a means of becoming more connected with one another and the community. Despite the ever changing scenarios, we still had 30 events at the oven from July 1 – September 30th 2021 and have had 61 events since the pandemic started (with all the COVID safety protocols, of course).
Building Bridges 
Thanks to funding from the Central Kings & Eastern Kings Community Health Boards we were able to offer Open Ovens with Food for the Month of September. Everyone was welcome to come together and make pizzas with the dough, sauce and toppings provided on a first come first serve basis. We received wonderful feedback that this made it easier for many young families and food bank participants to come out and join us.
Thank you to our Firemaster Crew!
The oven is run by the community and for the community. Volunteer Firemasters light the oven, tend the fire, and show people how to use the oven. 
Why we love volunteering at the oven:
We love learning to cook and bake with fire
We have a blast at volunteer community events
We host our friends at the oven at special rates
We love making new friends and connecting with the community
We support accessible food skill building and family fun
There will be two Firemaster gatherings May of 2022, so if you've like to get notified about these, please click the button below and add your name to the list
Food Experiment Thursdays
Caroline Beddoe and Duncan Ebata are local food enthusiasts and volunteers who hosted the space (and built a very hot fire) every Thursday evening from 6:00-8:30 pm to bring people together around food and community.
With a weekly group of 12-25 participants, we had a community supper together in the park. We made Pitas & Flatbreads, Farinata (also known as Socca), Tortillas & Roasted Veggies, Breakfast for Dinner, and more.
We will be continuing this program in 2022.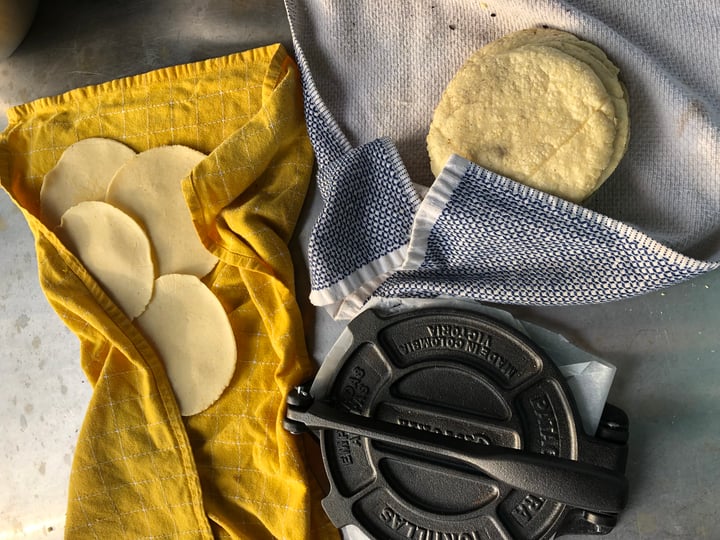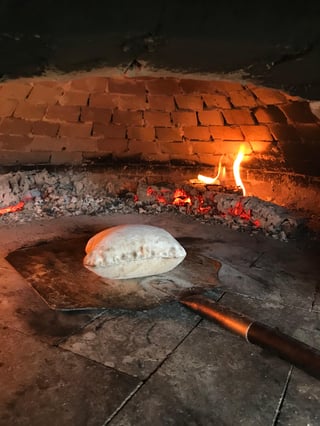 Volunteer Bagel Event 
Our volunteer Firemasters spent an evening experimenting with making Montreal style wood fired bagels in oven. 
We practiced our rolling skills, as well as making sure to give the bagels a quick boil in honey water before placing them on wooden boards in the oven. 
The bagels tasted absolutely delicious and it was great getting a chance to show our appreciation for all of our volunteers.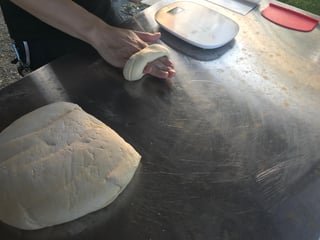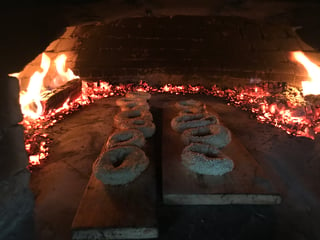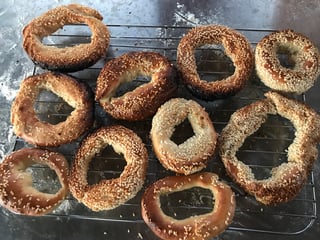 What is next for the oven?
Our Building and Equipment
You've probably seen additions to the oven building if you've been by. Supply chains and weather have been unpredictable and challenging, but our new building will be completed by May. The Town of Wolfville has kindly supported the final stages of making the oven building weather proof and helped us with equipment that we will need to offer more group programming than we were able to before. This is roughly what the oven building will look like when finished; we've had to make some changes based on availability of door types.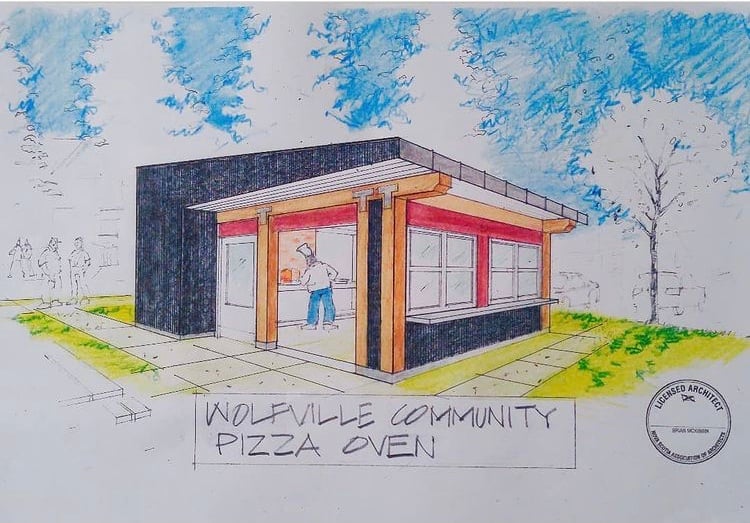 2022 Season 
We'll be in touch soon with firemaster gathering and training dates. The current plan is to have firemaster events on Sunday May 15th and May 29th from 3pm-5pm.
 Mark your calendars if you are interested in volunteering again or learning about it ways to participate.
The first Thursday community supper is scheduled for June 2nd 6:30pm-8pm. 
Group Bookings
We expect our 2022-2023 to be an exciting an busy season, and are changing how bookings will work. if you're interesting in having a birthday party, wedding pre-party, family event, friends reconnect, colleagues reconnect, or other type of co-cooking group at event at the oven this summer. Head over to find more details about bookings here: 
Do you want to get these updates in your email so you don't miss them?